Robots
Robots is a turn-based game for CP/M-80 & CP/M-86.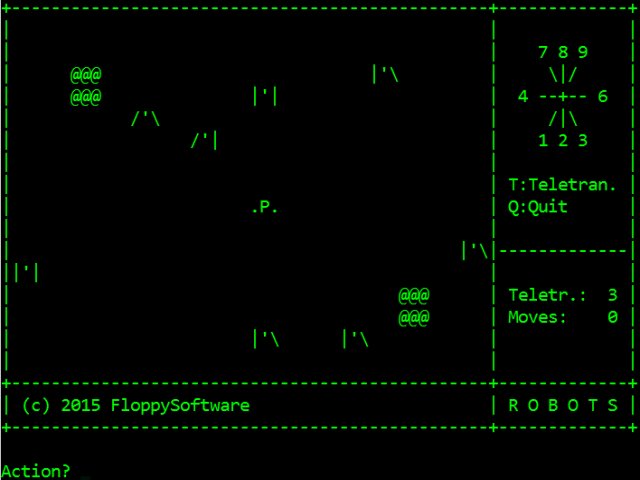 Overview
It's based on ROBOTS, a BSD game (but no source code was taken from it).
The objetive of the robots is only one: to kill you.
The only thing you can do, is to try to escape from them. But use the teletransportation with care: you have only a few teletransport tickets!
The robots will die if they collide between them or crash against something.
That's your only opportunity to win the robots.
Good luck!
Technical notes
This game was developed using MESCC (Mike's Enhanced Small C Compiler - my own version of Small C) for the CP/M-80 version, and Digital Research C for the CP/M-86 version.